WELCOME TO
---
Becky's Family Child Care
I hope you find valuable information here whether you are a parent looking for child care or a provider. I am located in Prineville, Oregon and have been a home based family child care provider for over 30years! Enjoy!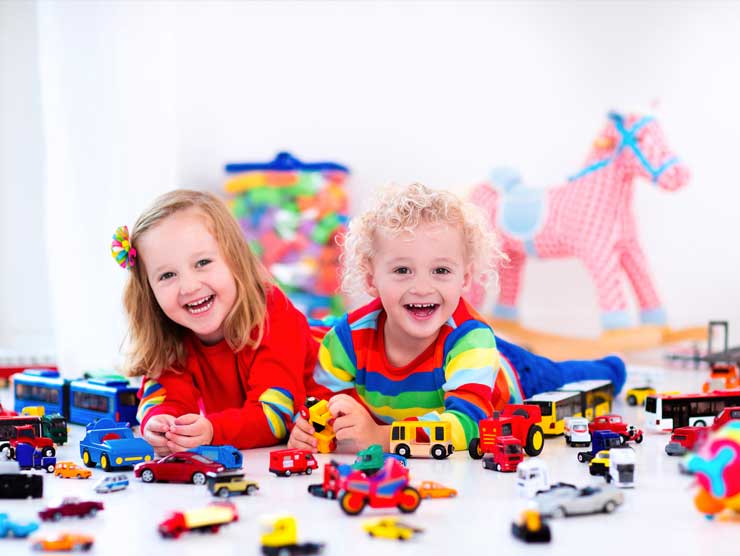 MY PHILOSOPHY
I believe that every child should have access to quality child care programs. They should be with a loving and caring provider who is well-trained in all aspects of early childhood care and education and provides an environment that is supportive of their cognitive, physical, social, and emotional development. Child care should be a fun place that a child looks forward to coming to each day to play and learn.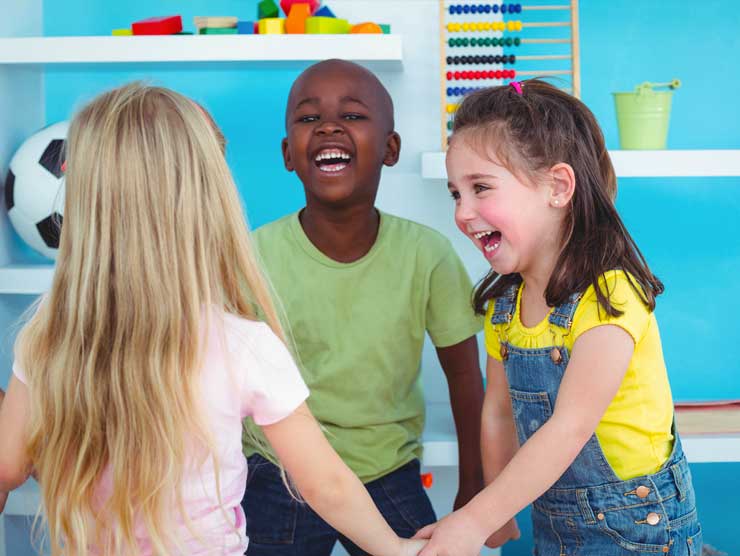 MY VALUES
My values include teaching children about love, respect, human dignity, and honesty and to model these behaviors myself.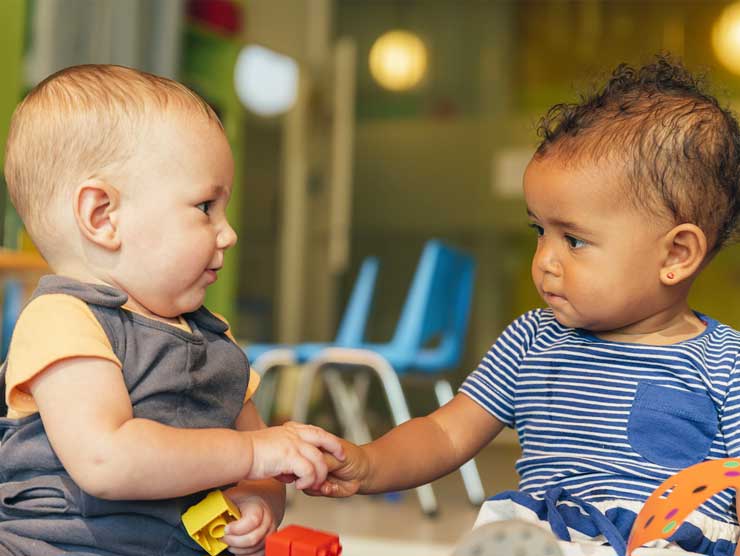 MY MISSION
The mission of my family child care is to create an environment that is safe, healthy and fun! It is my goal to work with families to enrich children's lives through nurturing, play and developmentally appropriate activities that help children learn and grow.
Becky's Family Child Care Handbook Updated 4/14/2019
PARENTS, you can access information about your child care provider at the Early Learning Division Website at www.oregonearlylearning.com
or call 1-800-556-6616
Licensing
This is a Registered Family Child Care facility. I am licensed for ten children, two infants under 24 months and 4 preschool age children. I can also take four children kindergarten and up.

Oregon Registry

I am a level 8.0 in the Oregon Registry on a scale from 1 to 12. The number 12 would be equivalent to a Doctorate degree while a 1 is barely meeting child care standards for Oregon.

The Oregon Registry: Pathways for Professional Recognition in Childhood Care and Education is a statewide program that records and recognizes the professional development growth and achievement of people who work with and for children and family. Participation in the Oregon Registry is increasing seen as an important tool for a professional development in our state.

SPARK (formerly called QRIS)
I have achieved a Level 3 in the Oregon Quality Rating Improvement System. (QRIS) Oregon's Quality Rating and Improvement System (QRIS) is an innovative program to raise the quality and consistency of child care and learning programs. The QRIS connects caregivers and educators with tools, financial incentives and professional advice to ensure the children in their program are better prepared for school. It also gives parents expert, unbiased information to make more informed decisions about their child care options. The QRIS program has been renamed. It is now SPARK - Recognized for Quality.
CDA
I obtained my Child Development Associate Credential in 1997. In keeping with its goal to meet the growing need for qualified early child care and education staff, the Council administers the Child Development Associate® (CDA) National Credentialing Program. The CDA Program is designed to assess and credential early childhood education professionals.The Council recognizes professionals who work in all types of early care and education programs - Head Start, pre-k, infant-toddler, family child care, and home visitor programs.

The Council sets policies and procedures for assessment and credentialing, publishes the Competency Standards and other materials used for CDA credentialing, and administers the assessment.

My Qualifications
I have over 30 years of experience in the child care industry and I exceed the state requirements and qualifications.
I participate in on-going training in the areas of child growth and development, healthy and safe environments, developmentally appropriate practices, guidance, family relationships, cultural and individual diversity, and professionalism.
Definition of Family
In this handbook when I use the term family, I am referring to a parent, legal guardian, sponsor or anyone else who provides for the well-being, best-interest and responsibility of your child in my care.
Hours of Operation
Child care services are provided from 7:15 AM to 5:15 PM Monday through Friday. Most of the time, I can be flexible on my hours but they must be pre-arranged. Maximum time a child can be in my care is 9.5 hours. Anything extra is considered overtime and will be charged an additional $3.50 per hour with a $3.50 minimum.
Back-up Child Care
You are required to have someone who can provide back-up care when needed. I have grandchildren that live in New Mexico so I like to go see them as often as I can. I do not have substitutes so when I have a dentist or doctor appointment, I may have to take a day off. I also have to take some days off to escort my elderly parents to Dr. apts. Let me know if you need the number of a provider who may be able to provide back-up for you.
Holidays
I am closed on all major holidays including: New Year's Day, Memorial Day, July 4th, Labor Day, Thanksgiving, and Christmas. These are paid holidays includied in your monthly fee I also routinely close on the day after Thanksgiving and the day after Christmas.

Admission & Enrollment
All admission and enrollment forms must be completed and returned either prior to, or on your child's first day of attendance.
Based on the availability and openings, my program admits children from six weeks to 10 years of age.
Children are admitted without regard to race, culture, sex, religion, national origin, or disability. I do not discriminate on the basis of special needs as long as a safe, supportive environment can be provided.
If you expect me to save your spot for longer than one month, a $100 deposit is required which will be applied to your first month of child care only after an agreed upon starting date.
Waiting List
Children will be enrolled from the waiting list in the order from which they are listed. A family with a child already enrolled in my program will be given priority.
Adjustment/Trial Period
My program is a fun and exciting place for children to experience and learn about their world and make new friends. But it does take time for a child to adjust to a new child care setting. I will try to make the adjustment easier by encouraging your children to discuss feelings, providing extra attention and support and reassuring them of their family's return. A two week adjustment period begins at your child's first day in my care. During this time, the family can terminate the signed contract without penalty. If the child is not a good fit here, I have the right to terminate care.
Separation Anxiety
Separation anxiety is a normal part of your child's development. It means that your child has developed attachment to you. That is a good thing. To understand how a child feels when going to a new place or being with a new person, imagine getting a new job where you don't know what will happen throughout the day and there are no clocks. Anxiety, right? Try to remember that because your child cries when you leave, does not mean your child doesn't like it here. It just means, they are having a hard time with the separation from you!
Here are things that we can both do to help with transitions:
1)Children do best when they have a routine. They need to go to bed at the same time and get up at approximately the same time. Try to stick to your routine as much as you possibly can. This helps children know what is happening and when and what to expect.
2) Full-time children usually get over separation anxiety the fastest because they are going to the same place every day. If your child is part-time then establish words to help your child know where they are going for the day. Maybe at bedtime say "Tomorrow is a 'Becky Day!'. It will be so much fun playing with your friends and doing preschool." Then do the same for "Grandma Day" or whoever will have your child for that day. Establish that at different places, with different people, your child will have fun that is unique to that person.
3) It is good to establish goodbye routines. At my house, we usually wave from the window. Just the practice of going over and waving usually make the tears stop because then saying goodbye becomes fun.
4) Sometimes I use sticker charts depending on how old the child is. No tears, they get a sticker.
5) NEVER let your child hear your fears or anxiety over leaving them. You need to leave them knowing they are in good hands and safe. The more a child sees or hears your uneasiness, the more likely they are going to cry when left.
6) Children can't tell time so it's helpful to give them some kind of time-frame when you are going to pick them up. I've used "when it gets dark" in the wintertime. You can say "I'll come get you after you eat snack" when it's summertime.
7) Allow for enough time that your child isn't rushed. Rushing a child out the door most always results in tears.
8) Please leave your child with a smile on your face, reassuring words to your child, and a time-frame on when you will be back to get them, then don't forget to wave at the window.
I have been very successful using these techniques.
Inclusion
I believe that children of all ability levels are entitled to the same opportunities for participation, acceptance and belonging in child care. I will make every reasonable accommodation to encourage full and active participation of all children in my program based on their individual capabilities and needs.
Non-Discrimination
Equal educational opportunities are available for all children, without regard to race, color, creed, national origin, gender, age, ethnicity, religion, disability, or parent/provider political beliefs, marital status, sexual orientation or special needs, or any other consideration made unlawful by federal, state or local laws. Educational programs are designed to meet the varying needs of all students.
Confidentiality
Unless I receive your written consent, information regarding your child will not be released with the exception of that required by regulatory and partnering agencies. All records concerning children at my program are confidential.
Communication & Family Partnerships
I use a monthly calendar as well as notes to inform you about things pertaining to your child's care. All written communication will be in the pocket at the front of your section in the attendance book. It is especially important to pay attention to these things. They will include any closures.
Curricula & Learning
I provide a rich learning environment with curricula that are developmentally appropriate to the specific ages of the children in my care. I have a flexible day routine that allows children to advance at their own pace. I strongly believe that learning happens through play. In addition to play, I also have a structured time for preschool activities.
Screen Time
Screen time is limited to 1 - 2 hours or less per day. (It is usually LESS than this) (Two short programs or one Disney movie) Children only have access to programming that is educational or directed toward children. Children do not have to participate, other activities are available.
Celebrations
My celebrations and holiday policy encourages an enhanced understanding of and respect for different cultures and beliefs of children, families and community. You are welcome to bring a treat as long as there is enough for everyone, to celebrate your child's birthday.
Safe Sleep
Infants ( 0 to 12 months) sleep according to their own schedule and are put to sleep on their backs in a Pack 'n Play. Please bring a sleep sack for winter time. There will be no blankets or toys in their sleeping areas.
Naps for 1 year and up
After lunch, all children less than 5 years of age participate in quiet rest time. Those that don't nap will be asked to do a quiet activity. This gives me a break which I desperately need everyday! During this time , I have clean-up to do. Sometimes I have phone calls to make and I also do my bookkeeping during that time. Please try not to call during rest-time. E-mails or texts work great! If you don't want your child taking a nap for some reason, please arrange to pick them up before nap time.
Toilet Training
The most important factor in making the toilet learning experience successful and as low-stress as possible is a home/child care partnership that supports your child. Research indicates that children cannot successfully learn how to use the toilet until they are physically, psychologically, and emotionally ready. Many pediatricians say that most children under 24 months of age are not physically capable of regulating bladder and bowel muscles. Most positive toilet training occurs only after children show signs of physical control or awareness of their bodily functions and when they demonstrate an interest or curiosity in the process. I am committed to working with you to make sure that toilet training is carried out in a manner that is consistent with your child's physical and emotional abilities and your family's concerns.
Guidance and Discipline
General Procedure
Thoughtful direction and planning ahead are used to prevent problems and encourage appropriate behavior. Communicating consistent, clear rules and involving children in problem solving help children develop their ability to become self-disciplined. I encourage children to be fair, to be respectful of other people, of property, and to learn to understand the results of their actions.

Challenging Behavior

Children are guided to treat each other and adults with self control and kindness. When a child becomes physically aggressive, I intervene immediately to protect all of the children. My usual approach to helping children with challenging behaviors is to show them how to solve problems using appropriate interactions. When discipline is necessary, it is clear, consistent and understandable to the child. Physical restraint is not used or permitted for discipline. There are rare instances when I need to ensure a child's safety or that of others and I may restraining a child by gently holding her or him only for as long as is necessary for control of the situation.
Notification of Behavioral Issues to Families
If a child's behavior/circumstance is of concern, communication will begin with your family as the first step to understanding your child's individual needs and challenges. We will work together to evaluate these needs in the context of my program.
On rare occasions, a child's behavior may warrant the need to find a more suitable setting for care. Examples of such instances include:
* A child appears to be a danger to others.
* Continued care could be harmful to, or not in the best interest of the child as determined by a medical, psycholigal, or social service personnel.
*Undue burden on our resources and finances for the child's accommodations for success amd [artoco[atopm
Tuition and Fees
Payment
Payment is agreed upon in advance and then signed by parent on the contract. Late payments can pose serious problems for me and my program. Therefore, after one day grace period, you will be charged $10 per day for every day your payment is late. If your account has not been paid in full within 5 business days, your child may be discharged from my program.
If payment is more than 10 business days past due, I may attempt to recover payment in small claims court and/or your account may be sent to a 3rd party collection agency. You will be responsible for all expenses associated with these actions including all court and attorney fees.
I charge a monthly rate for full-time children based on a 20 day month. You pay for your slot here therefore I do not give deductions except if my time-off results in LESS than 20 work days in the month with the exception of New Year's Day, Memorial Day, July 4th, Labor Day, Thanksgiving and Christmas. Those are paid holidays.
Payments Accepted
I accept cash, checks, and electronic payments including Facebook payments, Zelle App, or Venmo App. I PREFER electronic payments. It saves me a trip to the bank and the money is immediately available to me.
Returned Checks
All returned checks be will charged a $30 fee. If it happens twice, you will required to pay cash only.
Attendance & Withdrawal
Absence
If your child is going to be absent or arrive after their regularly scheduled arrival, please call me or text me at 541-420-3345. I will be concerned about your child if I do not hear from you. If you have a planned absence, please let me know at least 48 hours in advance.
My Vacation
I will make my best effort to give at least two weeks notice of any vacation time that I take so that you are able to make other arrangements. Families are responsible for finding back- up care for their children during holidays, provider vacations and planned or unplanned closings.
Withdrawal
I require at least two weeks notice (Hand-written, text or e-mails are great!)) if you plan on removing your child from my care. Failure to notify will result in additional fees. You will be required to pay your child's tuition whether they are here not for those two weeks.
Maternity Leave
I cannot save a spot while you are on maternity leave unless you pay for it so most people just go ahead and bring their child while they are home.
Drop-Off and Pick-Up
General Procedure
I open at 7:15 AM. If you need to be here before 7:15 AM, it must be pre-arranged with me. Families are expected to accompany their children and sign them in.
I close at 5:15 PM. Please have your child picked up by this time. If you need to be late, it should also be pre-arranged with me to make sure I don't have plans to be somewhere else. Your child may be here 9.5 without additional charges. Anything over that will be $3.50 an hour with a $3.50 minimum for overtime.
For safety reasons, I ask that you do not let your child open the gate or run outside my fenced yard without you. They are still my responsibility until you leave my drive-way.
Authorized & Unauthorized Pick-Up
Your child will only be released to you or those persons you have listed as Emergency and Release contacts. If you want a person who is not identified as an Emergency or Release Contact to pick-up your child, you must notify me in advance. If the child is not old enough to recognize the person picking them up, they will be asked to show ID as verification. They will also be asked to sign your child out. Please notify your pick-up person of my policies.
If your child has not been picked up after closing and I have not heard from you, attempts will be made to contact you, and the contacts listed as Emergency and Release Contacts. I will stay with your child as long as possible, but if after one hour I have not been able to reach you or any person listed as an Emergency and Release Contact, I will call the local child protective services agency.
Right to Refuse Child Release
I may refuse to release children if I have reasonable cause to suspect that any person picking up a child is under the influence of drugs or alcohol, or is physically or emotionally impaired in any way that may endanger your child. To protect your child, I may request that another adult pick up your child or I may call the police to prevent potential harm to your child. Reoccurring situations may result in the release of your child from my program.
Personal Belongings
What to Bring
Infants: enough clean bottles for a day's use, at least 6 diapers per day (or bring a large supply and I will store them here), baby wipes, and at least 2 changes of clothes per day, a sleep sack for cool temperatures and a pacifier if used,

Toddlers: enough clean bottles for a day's use (if applicable), six diapers (or bring a large supply and I will store them here), baby wipes and at least two changes of clothes per day.

Older Toddlers: at least two changes of clothes or more per day if going through toilet training. Please send flushable wipes.

Everyone – Swimming suits for summer water play, coats and boots for wintertime play. If your child has a special blanket for napping or something else, then please bring that also. I ask that your child only bring ONE blanket. I have lots of blankets here they can use and too many blankets laying around leads to tripping and mess.



Personal Hygiene
Children must be dressed and ready for the day when they arrive in the morning. I only give baths if the child has a potty accident that requires a bath or they get dirty outside. Please apply sunscreen when you get your child dressed. I will re-apply if they get wet and need another application outside.
I have the children wash their hands after using the potty and before snacks and meals and any other time I think they need it. Please reinforce this at home.
Toys from Home
Toys from home are fine as long as they are cannot fit inside a toilet paper roll. This is a safety precaution for babies and those children who love to put things in their mouth. Please no guns or swords! Also, they must share their toy or I will put it away until time to go home. I am not responsible for anything that might get lost or broken here. Please don't let them bring things that have sentimental or monetary value.
Nutrition
USDA Food Program
I enroll all children in the USDA food program which reimburses me to serve your children healthy meals and snacks. I receive an unannounced visit from the monitor three times per year. Please make sure you sign in and out because if the monitor comes and your child isn't signed in that day, then I don't get paid for those meals. If it happens more than once, you may be charged extra for those meals. Also, meals must be served at the times posted below. If your child isn't here at those times, you should feed them at home.
Food Allergies
Please let me know if your child has any food allergies.
Foods brought from Home
Please don't bring food from home unless you bring enough for all the children. Please NO GUM or SUGARY DRINKS.
Meal Times
Breakfast 8:30 AM
Lunch 11:15 AM
Afternoon Snack 2:45 PM
Infant Feedings
Infant feedings follow these procedures:
Bottle-fed infants are fed while being held.

Infants are fed "on demand" to the extend possible (at least every 4 hours and usually not more than hourly)

Expressed breast milk may be brought from home if frozen or kept cold during transit. Fresh breast milk must be used within 48 hours. Previously frozen, thawed breast milk must be used within 24 hours. Bottles/bags must be clearly labeled with your child's name and the date the milk was expressed. Frozen breast milk must be dated and may be kept in the freezer for up to 3 months.

I supply one brand of formula. You may choose to either use mine or send your preference.

Solid foods will be introduced after a consultation with the child's family.
Toddler Feedings
Children are encouraged to self-feed to the extent that they have the skills. Children are encouraged, but not forced to eat a variety of foods.
Health
Immunizations
Immunizations are required according to the current schedule recommended by the U.S. Public Health Services and the American Academy of Pediatrics, www.aap.org. Please bring a copy of your child's immunization cards for my records when they are enrolled.
Illness
I understand that it is difficult for a family member to leave or miss work, but to protect other children, you may not bring a sick child to my program. I have the right to refuse a child who appears ill. You will be called and asked to retrieve your child if your child exhibits any of the following symptoms. This is not an all-inclusive list. I will try to keep your child comfortable but he/she will be excluded from all activities until you arrive.
Illness that prevents your child from participating in activities.

Illness that results in greater need for care than I can provide.

Fever (above 100 degrees Fahrenheit under the arm, above 101 degrees Fahrenheit in the mouth, above 102 in the car) accompanied by other symptoms.

Diarrhea – stools with blood or mucus, and/or uncontrolled, unformed stools that cannot be contained in a diaper/underwear or toilet.

Vomiting – green or bloody, and/or 2 or more times during the previous 24 hours.

Mouth sores caused by drooling.

Rash with fever, unless a physician has determined it is not a communicable disease.

Pink or red conjunctiva with white or yellow eye dishcarge, until on antibiotics for 24 hours.

Impetigo, until 24 hours after treatment

Strept throat, until 24 hours after treatment

Scabies, until 24 hours after treatment.

Chickenpox, until all lesions have dried and crusted.

Pertussis (Whooping Cough), until 5 days of antibiotics.

Hepatitis A virus, until one week after immune globulin has been administed.
Children may return to child care after:
They are free of fever, vomiting and diarrhea for 24 hours.

They have been treated with an antibiotic for 24 hours.

They are able to participate comfortable in all usual activities.

They are free of open, oozing skin conditions and drooling (not related to teething) unless:

The child's physician signs a note stating that the child's condition is not contagious, and:

The involved areas can be covered by a bandage without seepage or drainage through the bandage.

If a child had a reportable communicable disease, a physician's note stating that the child is no longer contagious and may return to my care is required.
Allergy Prevention
Families are expected to notify me regarding children's food and environmental allergies. Families of children with diagnosed allergies are required to prove me a letter detailing your child's symptoms, reactions, treatments, and care.
Medications
All medications should be handed to me with specific instructions for administrations. Medications should never be left in your child's cubby or with your child to administer on their own. I will ensure that the medication is recorded along with the directions and proceed to dispense the medication as directed.
Prescription medications require a note signed by the family and a written order from your child's physician. The label on the medication meets this requirement. The medication must include your child's name, dosage, current date, frequency, and the name and phone number of the physician. All medications must be in the original contained (you may request pharmacies to fill your prescription in two labeled bottles). Please specify the dosage and time(s) to be administered for each medication.

Non-prescription medications require a note signed by the family and/or physician. Non-prescription medication will not be administered for more than a 3 day period unless a written order by the physician is received.

Communicable Diseases
When a child in my program has a suspected reportable disease, it is my legal responsibility to notify the local Board of Health or Department of Public Health. I will take care to notify families about exposure so children can receive preventive treatments. Included among the reportable illnesses are the following:
Bacterial Meningitis

Botulism

Chicken Pox

Diphtheria

Heamophilus Influenza (invasive)

Measles (including suspect)

Meningoccocal Infection (invasive)

Poliomyelitis (including suspect)

Rabies (human only)

Rubella Congenital and Non-congenital (including suspect)

Tetanus (including suspect)

H1N1 Virus

Any cluster/outbreak of illness
Safety
I pride myself in having a warm, loving and safe environment in which your child can explore, learn and experience many different things. Some features that help ensure your child's safety are:
Working smoke detectors in each bedroom, the hall, and the playroom.

Adequate ventilation throughout my home.

No guns or firearms on premises.

A working fire extinguisher is available.

Toys are age-appropriate, in good repair and of a non-violent nature.

Electrical outlets are covered.

Cleaners and chemicals are in a closet with a child-safety knob.

Medications are in cabinets with child-safety locks.

A well-stocked first aid kit is kept near and expiration dates are observed.

Pets are child-friendly, properly immunized and in good health.

I am certified in Infant & Child CPR and Pediatric First Aid

Yard is free of harmful objects and is safe for children's play.

Outside areas are fenced in.

It is required that my home be tested for lead poisoning. A copy of this test is posted at the door.

Evacuation procedures and a fire escape route plan is posted at the door.
Clothing

Please dress your child in practical clothing that allows for freedom of movement and is appropriate for the weather. Your child will be involved in a variety of activities including: painting, outdoor play, sand, weather, and other sensory activities. My yard is used as an extension of my program, and daily activities are conducted outside whenever weather permits.

One particular aspect of concern is the risk associated with children's clothing that may become entangled with climbing or sliding equipment that could lead to choking or other serious harm. All drawstrings from children's clothes should be removed as a precaution.
Extreme Weather and Outdoor Play
Outdoor play will not occur if the outside temperature is greater than 95 °F or less than 40°F degrees.
Injuries
First aid will be administered by me in the unlikely event that your child sustains a minor injury (e.g., scraped knee). If the injury produces any type of swelling or needs medical attention, you will be contacted immediately. My program is equipped with a first aid kit meeting the state regulations.
In the event of a serious medical emergency, your child will be taken to the hospital immediately by ambulance, while I will try to contact you or an emergency contact.
Biting
Biting is a normal stage of development that is common among infants and toddlers – and sometimes even among preschoolers. It is something that most young children will try at least once.
When biting happens, my response will be to care for and help the child who was bitten and to help the biter learn a more appropriate behavior. My focus will not be on punishment for biting, but on effective behaviors that address the specific reason for biting.
Notes will be written to the family of the child who was bitten and the biter's family. I will work with the families of both to keep them informed and to develop strategies for change.
Smoking
The poisons in secondhand smoke are especially harmful to infants and young children's developing bodies, therefore the indoor and outdoor program environment and vehicles used by my program are non-smoking areas at all times. The use of tobacco in any form is prohibited on my program's premises.
Prohibited Substances
Any adult who appears to be inebriated, intoxicated, or otherwise under the influence is required to leave the premises immediately.
Dangerous Weapons
A dangerous weapon is a gun, knife, razor, or any other object, which by the manner It is used or intended to be used, is capable of inflicting bodily harm. Families, children or guests (other than law enforcement officers) possessing a dangerous weapon will not be permitted onto the premises.
In cases that clearly involve a gun, or any other weapon on my premises, the police will be called and the individual(s) involved will be immediately removed from the premises. This policy applies to visible or concealed weapons.
Child Custody
Without a court document, both parents/guardians have equal rights to custody. I am legally bound to respect the wishes of the parent/guardian with legal custody based on a certified copy of the most recent court order, active restraining order, or court-ordered visitation schedule. I will not accept the responsibility of deciding which parent/guardian has legal custody where there is no court documentation.
Suspected Child Abuse
I am required by law to report all observations of child abuse or neglect cases to the appropriate state authorities if I have reasonable cause to believe or suspect a child is suffering from abuse or neglect or is in danger of abuse or neglect, no matter where the abuse might have occurred. The child protective service agency will determine appropriate action and may conduct an investigation. It then becomes the role of the agency to determine if the report is substantiated and to work with the family to ensure the child's needs are met. My program will cooperate fully with any investigation and will maintain confidentiality concerning any report of child abuse or neglect.
Emergencies
Fire Safety
My home is fully equipped with smoke detectors a fire extinguisher.
My fire evacuation plan is reviewed with the children on a monthly basis.
Emergency Transportation
In the event your child needs to be transported due to a medical emergency, if no other authorized person can be contacted and the need for transportation is essential, an ambulance will be called for transportation. A proper escort will accompany and remain with your child until a family member or emergency contact arrives.
If you have any questions about my policies, please call me at 541-420-3345. Thank you!
Infants 6 wks. - 1 yr.
Rates include Baby Formula and Baby Food. I happily will support breastfeeding also.
Full-Time $600 Monthly (136 - 215 hours per month)
Part-Time $450 Monthly (63 - 135 hours per month)
Daily $35.00 (Less than 63 hours per month)
Toddlers 1 - 3 yrs.
Rates include food and preschool activities when the child is ready.
Full-Time $555 Monthly (136 - 215 hours per month)
Part-Time $416 Monthly (63 - 135 hours per month)
Daily $35.00 (Less than 63 hours per month)
Preschool 3 - 5 yrs.
Rates include food and preschool activities from September thru May.
Full-Time $550 Monthly (136 - 215 hours per month
Part-time $413 (63 - 135 hours per month)
Daily $35 (Less then 63 hours per month)
My Career 1998 - The beginning.
I was a stay at home mom with my three children. My sister-in-law was a working mom. Her child care provider had quit so she called me to ask me if I would be interested in caring for her daughter who was just a month older than my youngest. It was just a matter of time before word got out and I was asked to care for other children.
1993 - Became a licensed child care provider
After being in the business for five years, I decided that I might as well get some of the benefits like training offered by the state and the money from the food program. I took the necessary training and became a licensed provider before it was required by the state.
1994 - Participated in starting a local support group
Our local group started with just a few providers. We eventually named it "All for Kids" Crook County Early Childhood Association. We had trainings, support group meetings, and had conferences.
1995 - Started a preschool program
I charged by the hour back then. I became frustrated that I was losing money while my daycare parents were taking their children to preschool. I did some research. Took some more training and started a home-based preschool program. I used Mother Goose Time for many years but now I plan my own preschool curriculum.

1997 - Earned my Child Development Associate Credential
It was at this time that I had a child who I was quite sure had developmental delays, but I had very little training in this area, I needed something to back me up when I talked to the parents to suggest they have him evaluated. So I chose to do a year long course putting in 120 hours and giving up many Saturdays to complete. I was awarded my Credential from the Council for Early Childhood Professional Recognition in Washington, DC. I did an oral interview, an early childhood studies review with a council representative and was observed working with children in my home. I am proud to say that I was the first home child care provider in Prineville to receive this. I did eventually talk to the parents and it was one of the hardest things I've ever done. He had testing and got the help that he needed.
1998 - Became a mentor to other providers
I applied for and was hired to be a contract mentor to other providers through Portland State University. I mentored many professionals in home based care as well as preschools and support faculty. I hope somewhere in those seven years of mentoring that I helped somebody get the skills they needed to have successful careers. What I gained from it was even greater. It was the first time in my life that I ventured out of my home and Prineville and was truly touched by the professionalism in this business. I made great friends and developed personal skills that improved my life immensely. I also received over 200 hours of training in this role.
2021 - I was awarded a Level 8 in the Oregon Registry
The Oregon Registry is a voluntary statewide system to recognize and document the professional achievements of practitioners who work in the early childhood care and education settings. Professionals can apply for Entry Level or one of twelve levels of professional development. Each level represents various combinations of training, education, and experience. The highest level, a twelve, would be the equivalent of a Doctorate Degree. So I am very proud of my 8.
2004 - Became an elected board member of the Oregon Family Child Care Network
This statewide organization was a communication link between providers working in the field and child care partners like the Child Care Division, the Department of Human Resources, State Legislators, and other groups working with children and families. I served as both the website coordinator and the secretary. Through this organization, I have been fortunate enough to get an all expense paid trips to Orlando, Anaheim, Nashville and Las Vegas to attend the National Family Child Care Association conference. Unfortunately, this group dis-banned at the end of 2012. I am grateful that I had all the opportunities to attend the National conferences. The training and knowledge that I gained there have truly helped me be a better child care provider.
2007 - Became an elected Executive Board Member and Regional Representative for Child Care Providers Together/AFSCME, our newly formed child care union.
Oregon is one of a few states who have a union. So far we have been successful in getting laws passed that increase DHS subsidy rates by a significant amount and reducing parent co-pays. We have input on laws being made that effect family child care and give a voice to those making the laws. I am still a union member but no longer serve on the board. The monthly trips to Portland were too expensive and the union did not yet have enough money to reimburse me so I had to resign.
2013 - Volunteered to be a particpant in the pilot program of Oregon's Quality Rating and Improvement Scale
Those participating received financial help to make improvements to the quality of our care to better serve our families. It's was a win-win for all! Update: In 2014, I was awarded a 3 Star rating!
A little about me.....I was born and raised in Prineville except for a short stint in the Medford area just out of high school. I missed home and my family, so after six months, I moved back home. I married, Doug Groves, in 1982. After 34 years of marriage, we divorced but we continue to be involved in each other's lives and in the lives of our children and grandchildren.
Adam and Michael, my son and son-in-law, live in Prineville and have an adorable daughter, Emery. We are a real-life "Modern Family". My family whole-heartedly support our son and his family. Adam is a CPA and Co-owner of Azure Accounting in Bend and Michael was an alcohol and drug rehabilitation counselor before he had to go on disability due to chronic migraines after a neck and shoulder surgery. This leaves him at home taking Emery to her dance practices, school, and other activities.
My daughter, Katie, lives in Albuquerque, New Mexico with her husband Shea and three sons, Raiden, Raziel, and Rowen which leaves "Grandma" tongue twisted. Katie is a 3rd grade teacher and Shea is an aerospace engineer. We enjoy traveling to Albuquerque to visit and love having them here!
My daughter, Dani, is an Interior Designer and works for Haven Homes. She lives in Bend with her husband Corey and step-son, Cason. They are expecting their first baby, August 2021. Corey works at Costco and is a licensed realtor.
I adore being a Grandma! I also love going to Garth Brooks and Brandi Carlile concerts. I do some crafting in my spare time. I love garage sales and thrift stores. I also volunteer for an organization called PFLAG which provides support, education, and advocacy on behalf of our LGBTQ loved ones. I was President for 10 years and I was the state President for 3 years. I now serve in a role which is a little less demanding....Vice-President. A couple years ago, I was contacted by a high school classmate of mine who is gay and asked me to get Internet ordained and officiate his wedding. I did it and it was so much fun! I did another double wedding a few months later for two lesbian couples who had been together over 35 years each. I love this work and will continue doing it as long as I'm able.
CONTACT US
---
Please contact me if you are interested in setting up a visit or if you have any other questions. Thank you!
Communicable Disease Management Plan (as required by the State of Oregon)
Rebecca Groves
License# RF019593
As the childcare provider listed on my license, I am the designated "COVID-19 Point of Contact" and shall:
*Facilitate communications between the program, parents, state agencies and the local public health authority.
*Maintain oversight and responsibility for healthy operations.
*Respond to State or local authorities with regards to questions around program health and COVID-19 response.
I will notify the Local Public Health Authority of any confirmed COVID-19 case amongst children or myself.
I will exclude any child, or other individual with susceptibility to COVID-19 consistent with Oregon Health Authority rules in OAR 333.
I will exclude any child, or other individual with a COVID-19 diagnosis for at least 10 days (and no symptoms) and/or until we have received written notification from a medical professional which clears the individual to return on or after a date specified by the medical professional. I will of course seek additional case-by-case guidance from the local public health department.
I will exclude any child, or other individual with a PRESUMPTIVE COVID-19 diagnoses or COVID-19 symptoms until the individual has a negative test, shows no symptoms and we have written notification from a medical professional which clears the individual to return on or after a date specified by the medical professional.
I will give as much notice as possible by text or other preferred communication should I be required to reinstate some of the past COVID-19 ECC protocols. This could be due to State announcement and/or related to risk level ion the county. Additionally, I will respond appropriately, following local public health and State guidance, to any exposure to, presumptive or confirmed case of COVID-19 within the childcare program. Notifications of closure or quarantine shall be sent as soon as possible if not immediately.
I will continue to contract trace visitors and individuals who pick up and drop off children. Any individual on the premises that has contact with the childcare program and people shall be recorded on the visitors' log or sign/in/out sheets as appropriate. I will retain these records for at least two years. Anyone entering the house during childcare hours MUST wear face coverings.
If you have any questions, feel free to contact me at 541-420-3345.